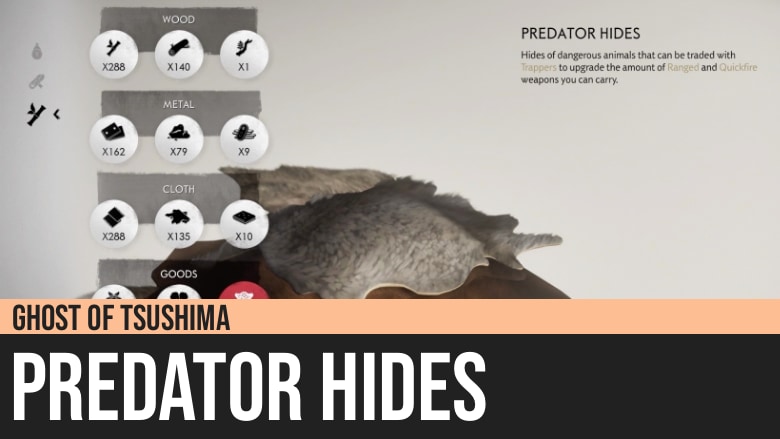 Ghost of Tsushima: Predator Hides
Ghost of Tsushima's Predator Hides are crafting materials that come from wild animals in the game. Hides of dangerous animals that can be traded with Trappers to upgrade the amount of Ranged and Quickfire weapons you can carry.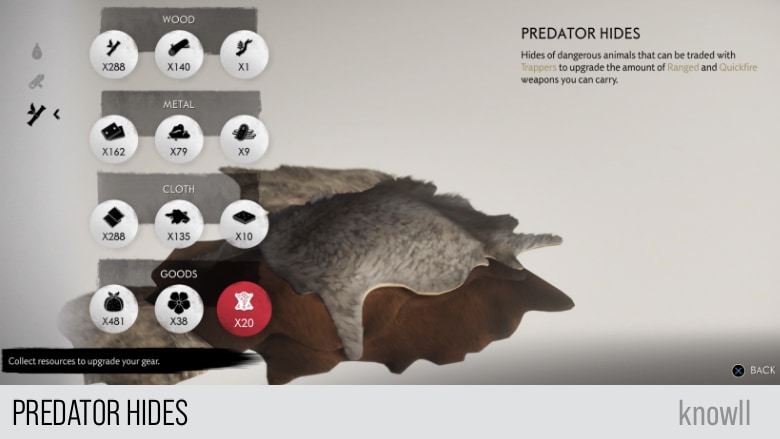 Visit our Ghost of Tsushima 100% Walkthrough to get more details.