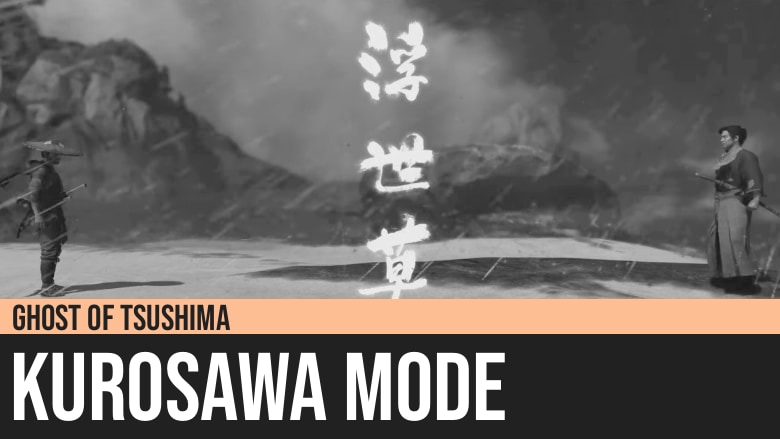 Ghost of Tsushima: Kurosawa Mode
Ghost of Tsushima's Kurosawa Mode lets you experience the game as though you are in your favorite old, samurai movie, with matching Japanese voice and English subtitles. But what makes this a truly unique experience is the visuals.
This can give you some replay value in the future in case you have completed the game playing in normal mode.
Sucker Punch is a huge fan of Samurai films, so they let you play the game as though you are playing your favorite Samurai movie. They created a windy, black-and-white film-grained out mode that you can turn on from the very start of the game.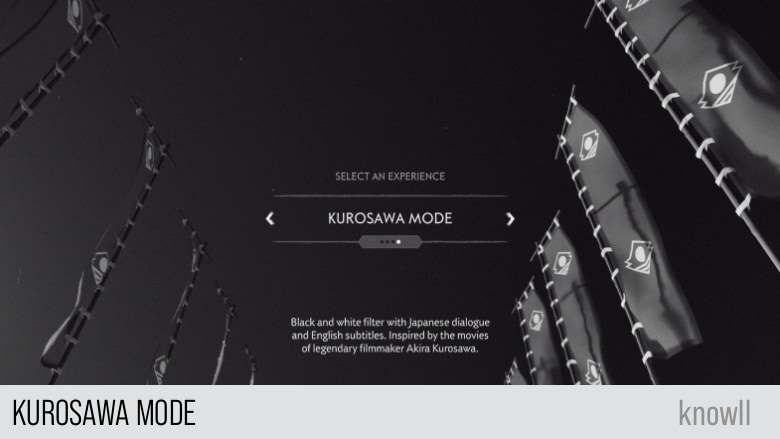 Not just a voice option, but a completely unique experience for the game. Black and white filter with Japanese dialogue and English subtitles. Inspired by the movies of legendary filmmaker Akira Kurosawa.