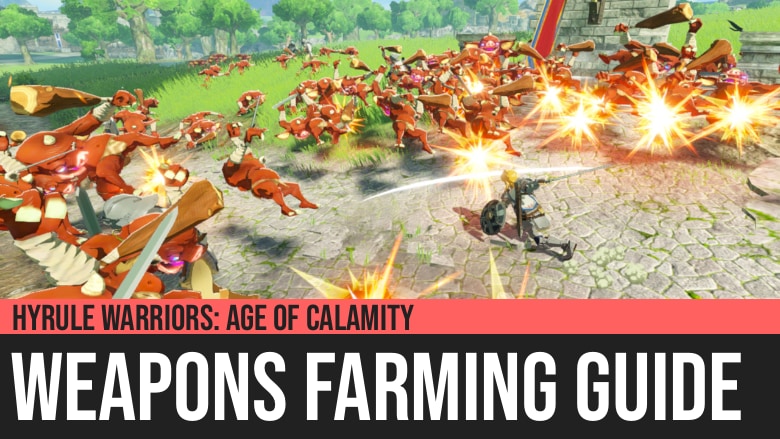 Hyrule Warriors: Age of Calamity - Weapons Farming Guide
Our Hyrule Warriors: Age of Calamity - Weapons Farming Guide is the best source of information for farming weapons in the game, giving comprehensive details on the best quest for farming, the main enemies, typical rewards, and combat tips.
Why Farm for Weapons?
The game Age of Calamity is a Warriors game, an action game focused on overpowered heroes beating hundreds of monsters while doing flashy combos and special attacks.
It is not a traditional RPG that is focused on leveling or crafting weapons or min-maxing stats. This game is not like that.
Why are we sharing this? Because we want to let you know in advance that you can complete the game and enjoy being overpowered without resorting to weapon farming. You are destined to become powerful in this game by just using and upgrading the weapons the game gives you in normal gameplay.
However, there are some players who find enjoyment in finding the best possible weapons, those with the highest base damage, and so on. If you are interested in that additional gameplay loop, then this weapon farming guide will help you.
Good Quest for Farming Weapons
The best quest for farming weapons is the level 80 Challenge named Unnatural Disaster. It is the last available Challenge in the game.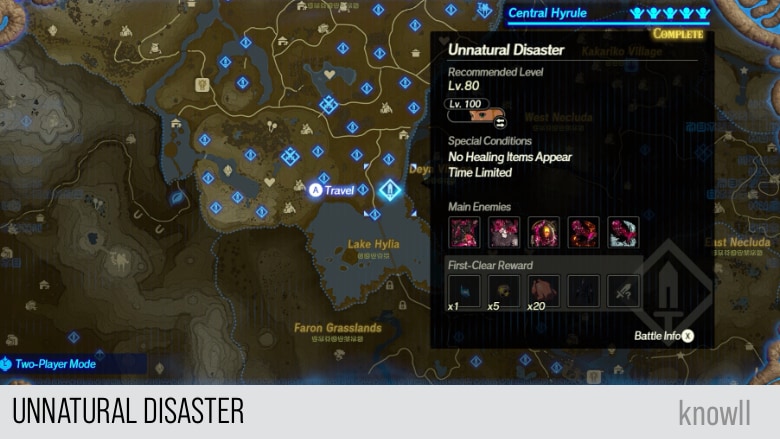 In this challenge, you will be fighting several large monsters, without healing and within a time limit.
The monsters are:
Malice Igneo Talus
Malice Frost Talus
Malice Hinox
Malice Guardian
Malice Lynel
You can view our Enemies Guide if you have any issues fighting them. Take note of the grass in the area, which you can use for making optimal elemental attacks. You can clear the monsters' WPG faster using this.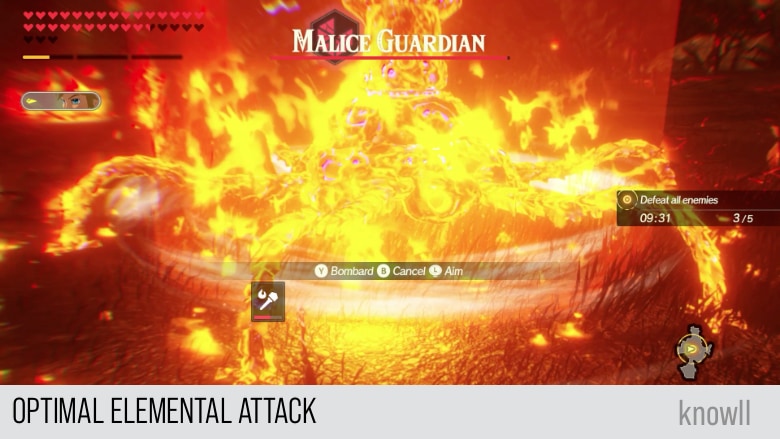 After completing the Challenge, you will get two sets of weapon rewards. The first set of weapons is for the character you used for the Challenge.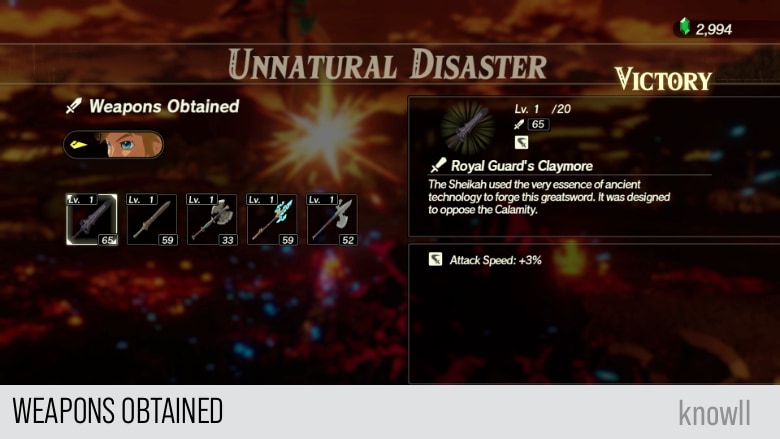 The second set is for a random character. It will only have one reward though.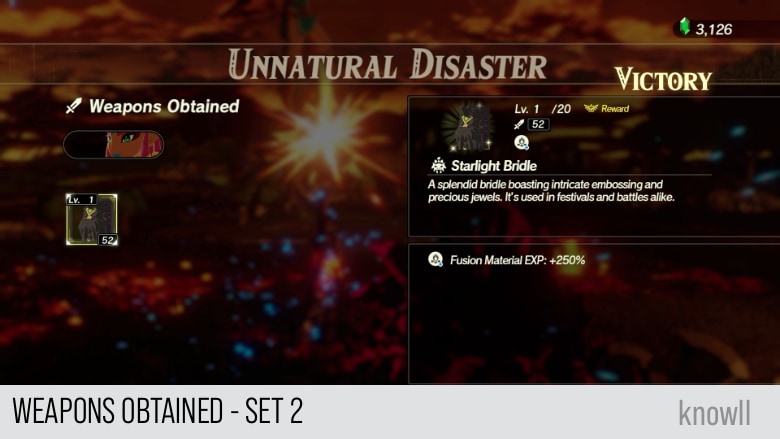 In addition to the good quality weapons, you also receive some of the best materials in the game - parts from Lynels, Guardians, Hinoxes, and crystals from Taluses.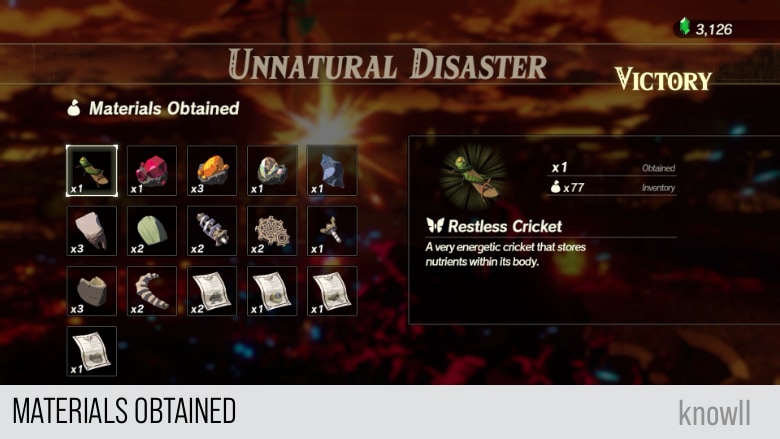 View our Rupees Farming Guide if you like to know the best way to earn rupees in the game.