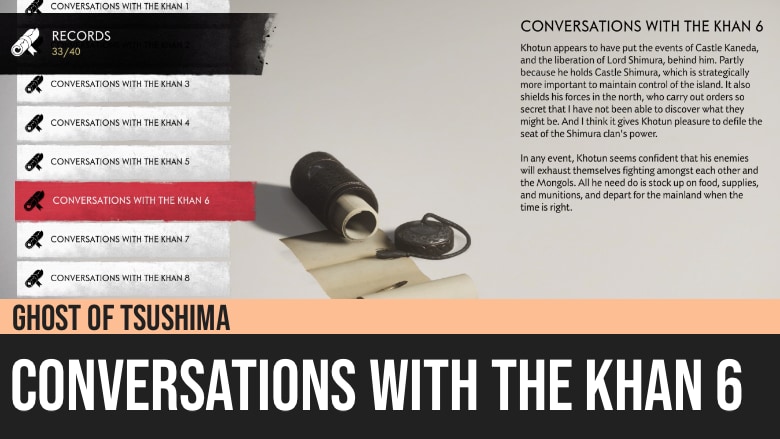 Ghost of Tsushima: Conversations with the Khan 6
Ghost of Tsushima's Conversations with the Khan 6 is a Mongol Record found in Kishibe Village in which a monk shares how Khotun Khan has moved on after Castle Kaneda was retaken leading to Lord Shimura's liberation.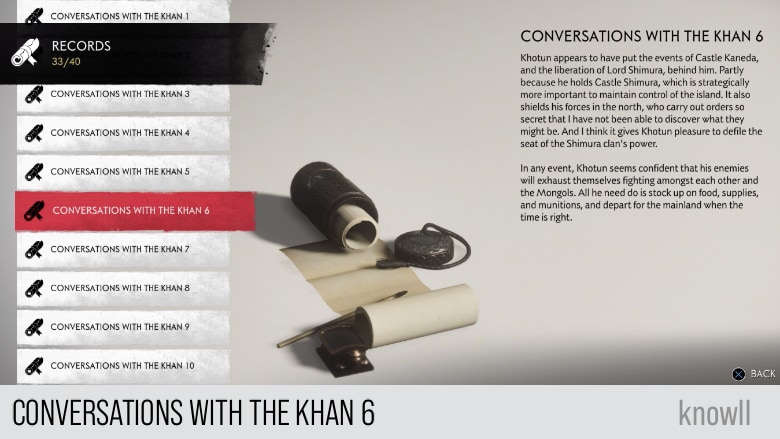 Conversations with the Khan 6 Record Content
Khotun appears to have put the events of Castle Kaneda, and the liberation of Lord Shimura, behind him. Partly because he holds Castle Shimura, which is strategically more important to maintain control of the island. It also shields his forces in the north, who carry out orders so secret that I have not been able to discover what they might be. And I think it gives Khotun pleasure to defile the seat of the Shimura clan's power.
In any event, Khotun seems confident that his enemies will exhaust themselves fighting amongst each other and the Mongols. All he need do is stock up on food, supplies, and munitions, and depart for the mainland when the time is right.
Conversations with the Khan 6 Map and Location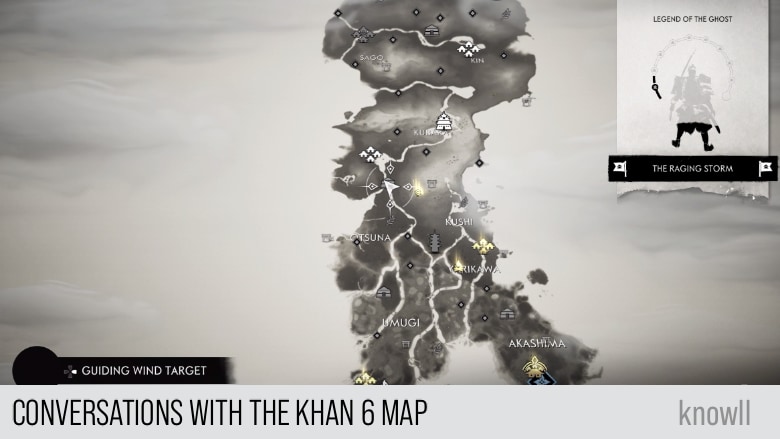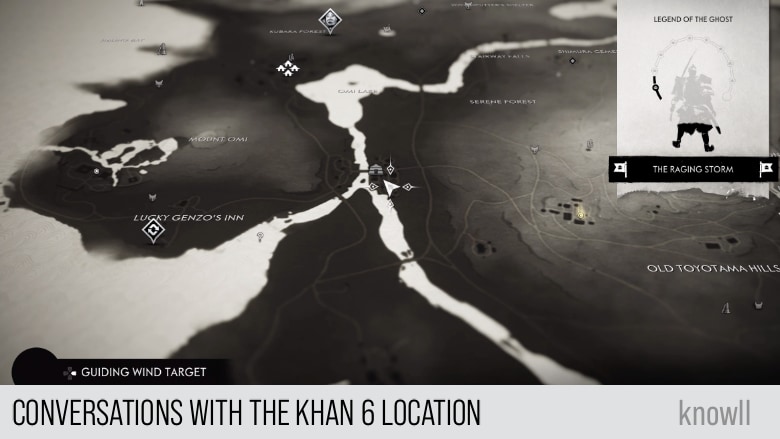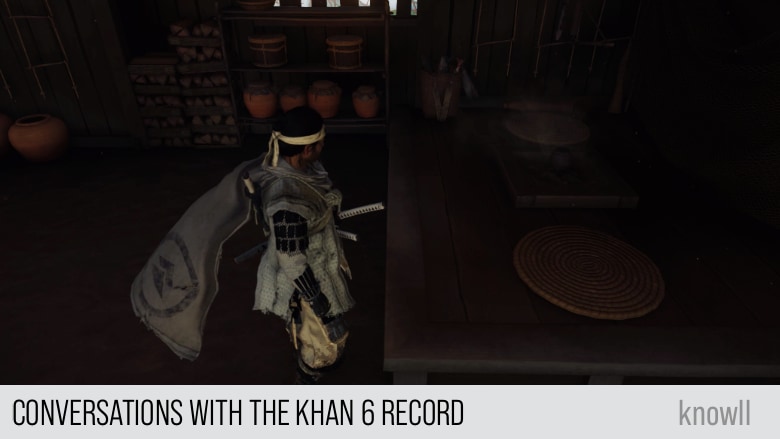 Where is the Building?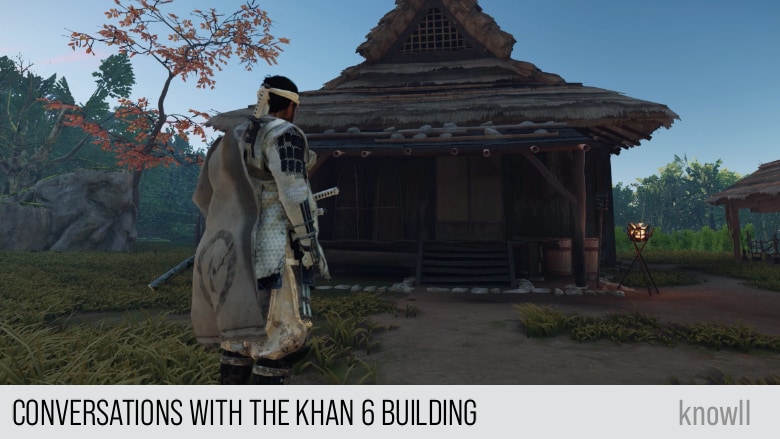 Visit our Ghost of Tsushima 100% Walkthrough to get more details.